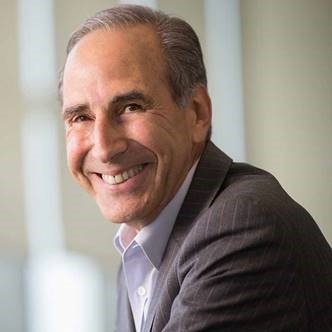 Jesse Treu, Ph.D.​
Founder, Chairman and CEO
Jesse is a co-founder and Partner of Domain Associates, LLC since its inception in 1985. He became Partner Emeritus in 2018.
Domain is a leader in the field of venture capital focused on healthcare and biotech companies. He has been a director of 38 early-stage healthcare companies, 23 of which have so far become successful public companies. Present board memberships include Aldeyra Therapeutics and Sebacia. He has served as a founder, president and chairman of numerous venture stage companies.
Prior to the formation of Domain, Jesse served as president and CEO of Microsonics, a pioneer in computer image processing for cardiology. Previous to that, Jesse held executive positions at Technicon Instruments Corporation (now Siemens Medical Solutions Diagnostics) and at GE.
Treu currently serves on the Board of Trustees of Penn Medicine Princeton Health, the Investment Committee of the American Physical Society, the Investment Advisory Board of the Harrington Discovery Institute, and the Advisory Committee of the School of Science of Rensselaer Polytechnic Institute. He served on the Board of Trustees of McCarter Theatre, Princeton, NJ (2008-2017) and was Treasurer for five years.
In 2016, he co-founded the Stellar Energy Foundation dedicated to helping to bring fusion energy to the zero-carbon power portfolio soon enough to make an impact on climate change. Treu serves as Chairman and CEO of the Foundation.
Since 2013, he has been part of three international cosmology collaborations (the Atacama Cosmology Telescope, the Simons Observatory and the CMB-S4) as a volunteer advisor and researcher.
He received his B.S. in physics from Rensselaer Polytechnic Institute and his M.A. and Ph.D. in physics from Princeton University.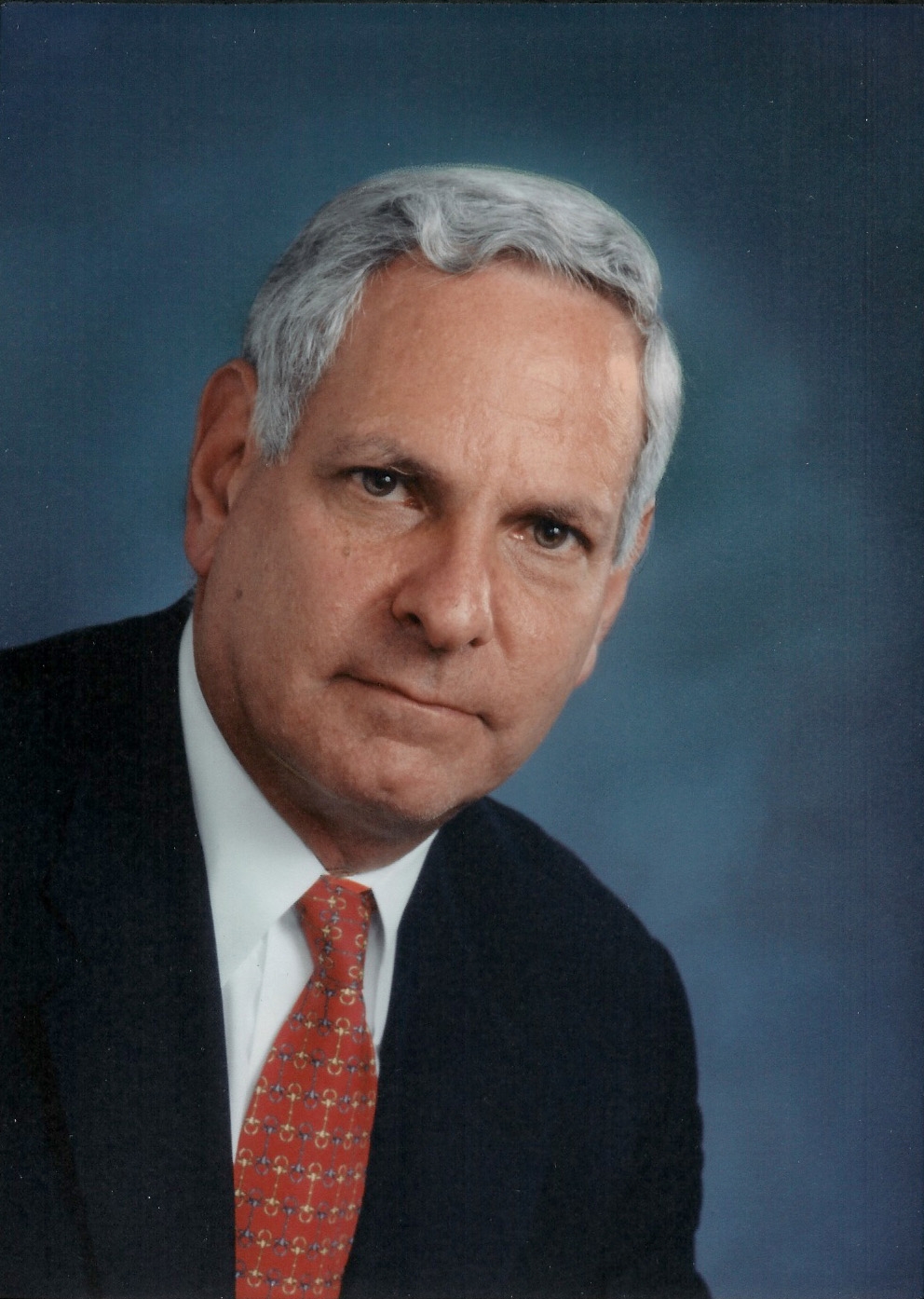 Matthew Miller, Ph.D.
​Founder, President
Managing Director of Technology Programs (Acting)
Matt Miller has worked in the technology industry for more than forty years. He has been a bench-scientist, high tech project manager, large company CTO, and serial technology entrepreneur and CEO. He has contributed to numerous fields including space-based instrumentation, atmospheric photo-chemistry, semiconductor devices, and digital communications. He played a major role in the development, standardization, and practical deployment of US HDTV and high-speed cable modems.
Miller has also consulted extensively to both the private equity and venture capital communities and has served on numerous boards of directors of public and private companies in addition to having served on investor advisory boards.
From 2014 – 2018, he was the President of the Connecticut STEM Foundation, Inc., a Connecticut 501(c)(3) non-profit corporation whose mission is to foster interest among all Connecticut high school students in science, technology, engineering, and math (STEM). He is President and co-founder of the Stellar Energy Foundation, Inc., a New Jersey 501(c)(3) non-profit corporation formed in 2016 with the mission of bringing fusion energy to the zero-carbon power portfolio soon enough to make an impact on climate change.
Miller holds a bachelor's degree in physics from Harvard University and a Ph.D. in physics from Princeton University.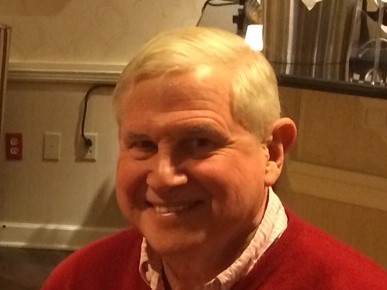 Peter Burnim
Founder and Board Member
Peter has a long and varied career in financial services, private equity, and venture capital industries managing, growing, building, fixing, and starting businesses. He has and currently serves on numerous public, private, and not for profit boards.
Peter worked at Citibank/Citicorp in the US and Europe for over 25 years serving as a Senior Credit, Senior Securities and Senior Corporate Officer. He served as head of U.S. Corporate Banking, European Corporate Finance, European Capital Markets and U.S. Private Banking.
Peter oversaw Citicorp Venture Capital Europe, and then served on the Advisory Board of CVC Capital Partners Europe (advisors and managers of Citicorp's Private Equity Investments in Europe).
Peter is a managing director of iQ Venture Advisors, LLC, a boutique investment advisory group that advises and raises capital for emerging companies, private equity and hedge funds. He currently serves as a Board member of Argus Group Holdings in Bermuda and its various international insurance subsidiaries; as a Trustee of Allianz VIP Trust and Allianz VIP Fund of Fund Trust, Advisory Board of Sterling National Bank; and as Chairman of Emrys Analytics (AI) and EGB Insurance (CyberInsurance). He serves on the Board on Sterling Trust (Cayman) Ltd, and as Chairman of Sterling Bank and Trust Ltd. (Bahamas). He has served the Commonwealth of Massachusetts Department of Revenue as an Expert Witness, and on other various other Bank, Insurance, Hedge Fund Boards.
Active in not for profits, he serves on the Boards of the Harvard Glee Club Foundation Finance Committee; Beth El Investment and Spiritual Committees, American Classical Orchestra (past President and Treasurer); AIPAC, and Great Beginnings Montessori School (Finance Committee).
Mr. Burnim is an honors graduate of Harvard College, and Harvard Business School and remains active in both.
Jane Hotchkiss
Executive Director
Jane Hotchkiss has spent nearly 30 years in the energy space, beginning in the late 80's at Skadden, Arps focused on the then nascent renewable industry. She brought her passion for carbon free energy with her to Boston, where she became the first renewables advocate at both the Conservation Law Foundation and at the Land and Water Fund of the Rockies. Not only has Jane been engaged in the advocacy, policy and regulatory space, she challenged the fossil fuel industry directly as a co-founder of the Clean Air Task Force after which she became a consultant to PG&E on clean air and climate. She was their lead consultant on the Madison Wind Project, at that time the first utility scale wind development east of the lntermountain West.
Jane then moved into the solar development space becoming the Managing Director of CEI, challenging the MA Municipal Electric sector to develop a 30 MW solar project and bringing in JPM's financing and successfully securing a full complement of sites. It was the regulated grid's consistent fear of overcommitting to renewable energy that brought her to fusion five years ago. Once convinced of its promise, she has dedicated herself to fusion's social licensing process: preparing the external world to believe, invest, license and regulate fusion, soon enough to make a difference.
Jane is currently serving her second elected term on the Concord Select Board in Concord, MA.
Jane holds a BA in History from Yale University.
Wally Johnston
Managing Director
Advocacy Programs
Wally Johnston joined Stellar Energy Foundation in 2018. Previously, he co-founded Pegasus Fusion Strategies to harness the expertise to build the case for an aggressive move toward fusion energy power production "soon enough to make a difference". In 2014 he co-founded Energy for the Common Good (ECG) to foster carbon reduction, clean energy and efficiency solutions. The work of ECG soon transitioned to helping move fusion power closer to reality.
Wally's early background in municipal finance on Wall Street fed a desire to implement financially feasible, public focused initiatives from the idea generation stage. He has led teams driving complex technical ideas to market in financial trading and electric urban transportation.
When not engaged in Pegasus work Mr. Johnston enjoys his time serving Massachusetts youth through his elected Concord School Committee position and as a member of the Greater Boston Council on Alcoholism funding local non­profits focused on substance abuse prevention and treatment, especially among youth.
Wally holds a BA in History and Government from Bowdoin College.
Want to learn more about the advancement of fusion?
Feel free to get in touch with us, we'd love to hear from you!